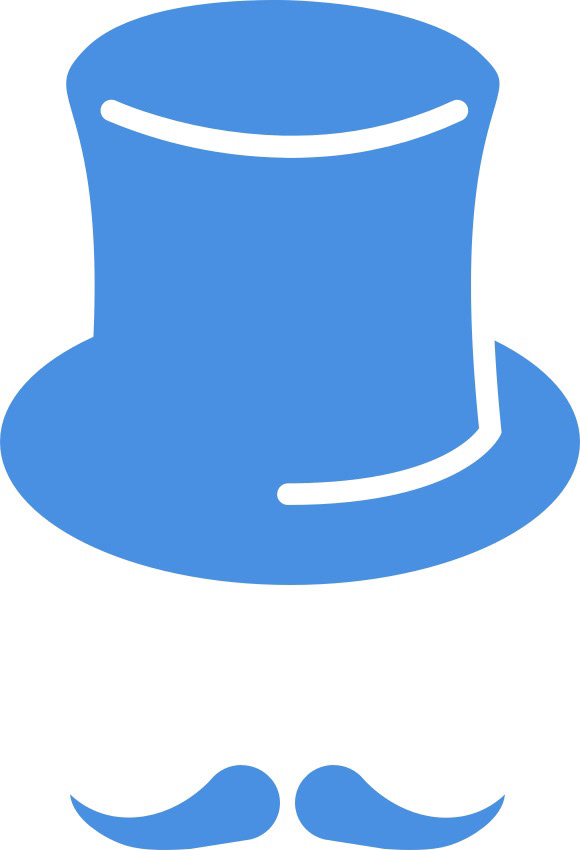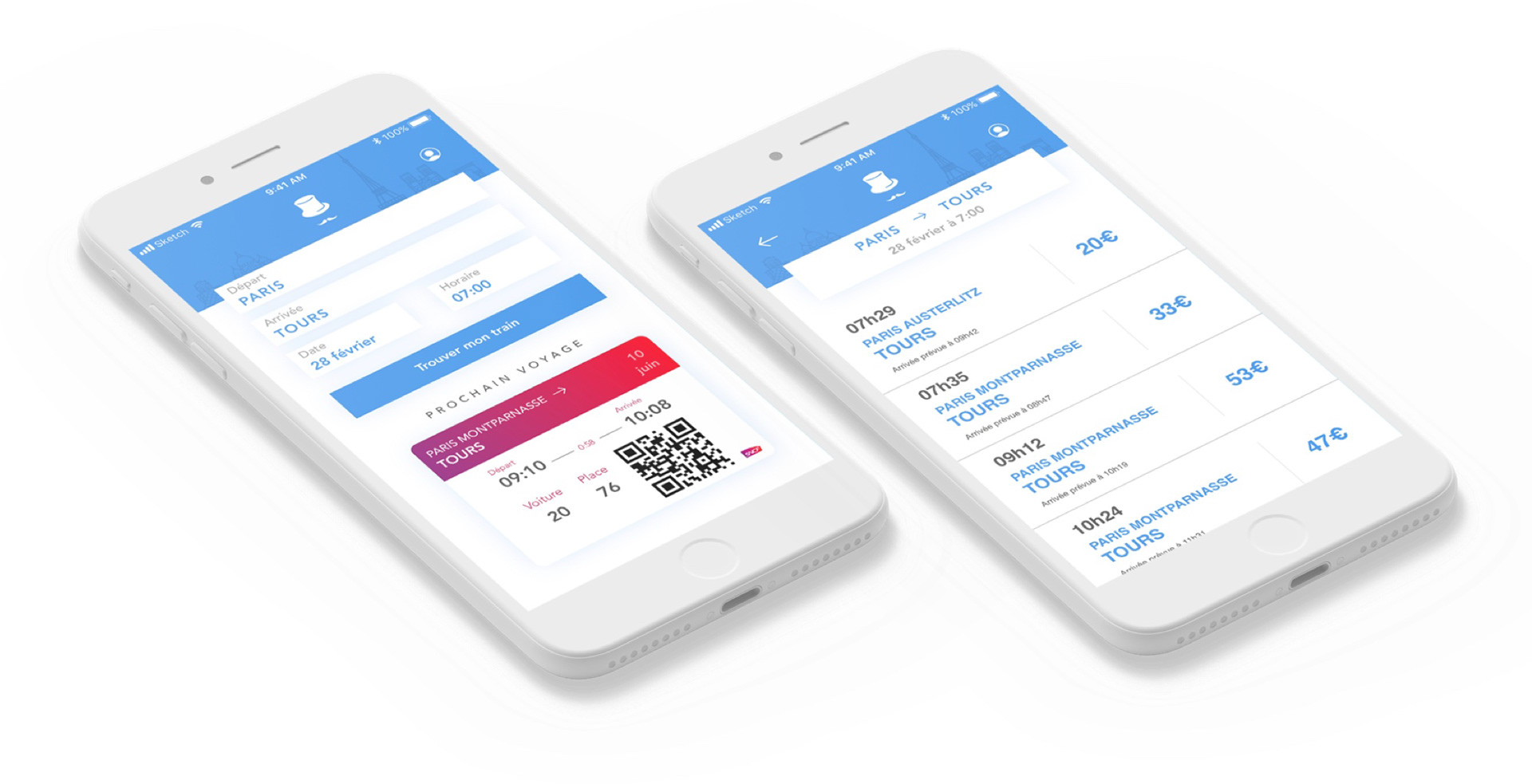 When traveling with others it may be difficult to get seats together if the tickets are not booked at the same time. And in case they would be one of the traveler should advance the fees and then be reimbursed by his co-travelers. "Baron du Rail" (Rail Lord) wants to solve this problem.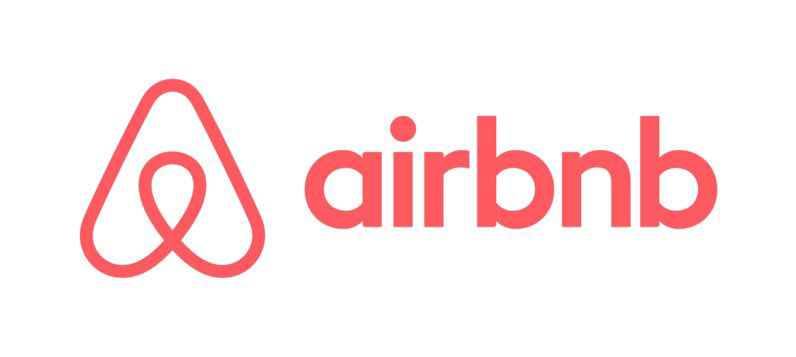 The Airbnb app brings part of the solution. Indeed at the moment of the payment it is possible to split the total of the equal parts reservation. It would be simple to have the same logic for "Baron du Rail". That is to say, take the total sum of the reservation and share it equally. But let's admit that one of the travelers has a discount card. Should we subtract his reduction from his share? Will other travelers pay more? Baron Rail wants to make booking train tickets enjoyable and avoid these kinds of headaches.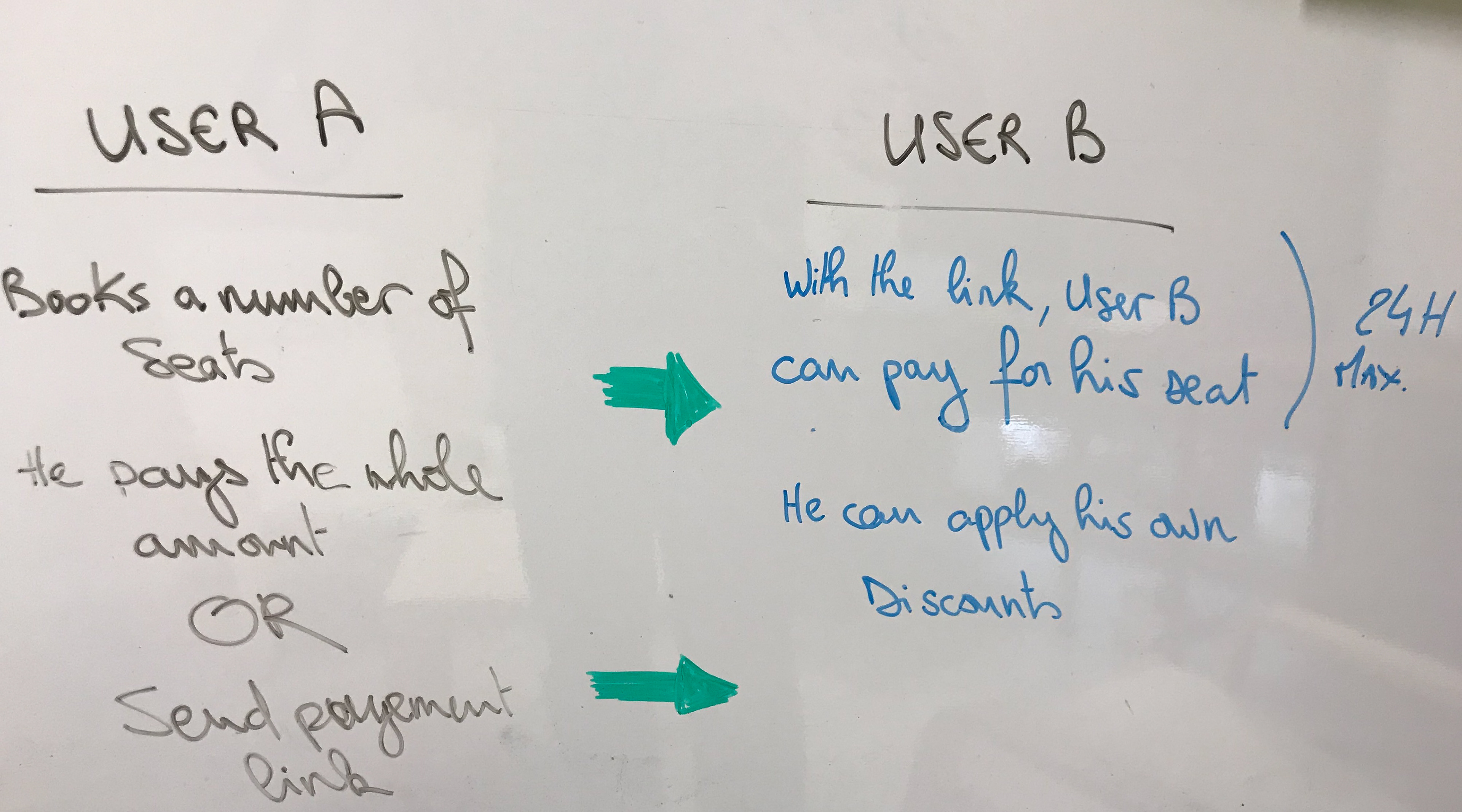 The solution provided by "Baron du Rail" is as follows: User A is looking for available trains to the destination of his choice. He wants to make a trip with the user B his childhood friend. He finds the perfect train that guarantees that he will be there before lunch. User A can select the number of reservations he wants to make. Then he ticks the box "Send a payment link to my co-travelers". He selects the contact from his smartphone that will travel with him and proceeds to the payment of his ticket. User B will have 24 hours after receiving the payment link to keep his reservation. The link he will receive will open "Baron du Rail" (the app or web version if the app is not installed). The app will ask User B to login or create an account and then fill in the potential discount card that User B may have, then apply these discounts to the reservation made by User A. So the two childhood friends can travel in the same train to nearby places.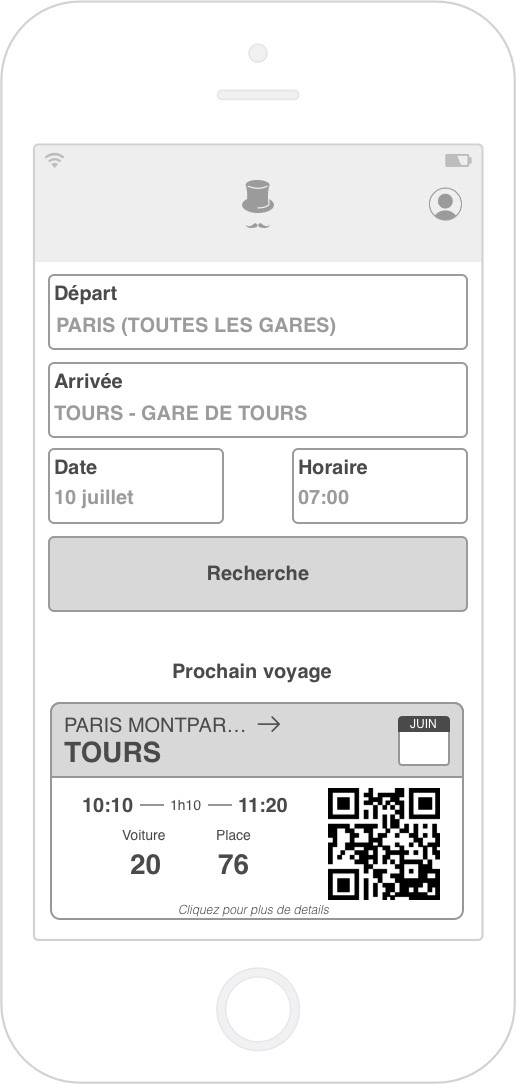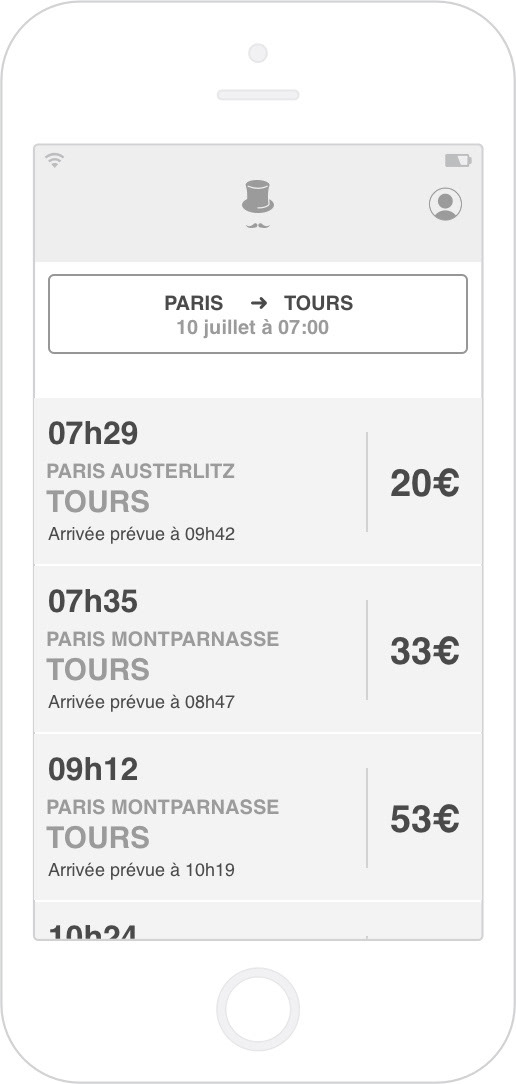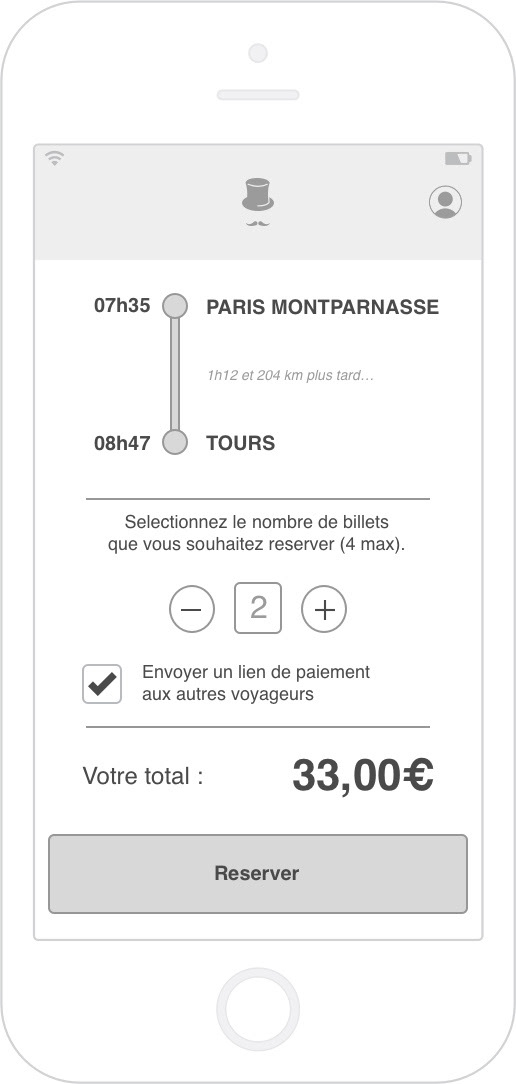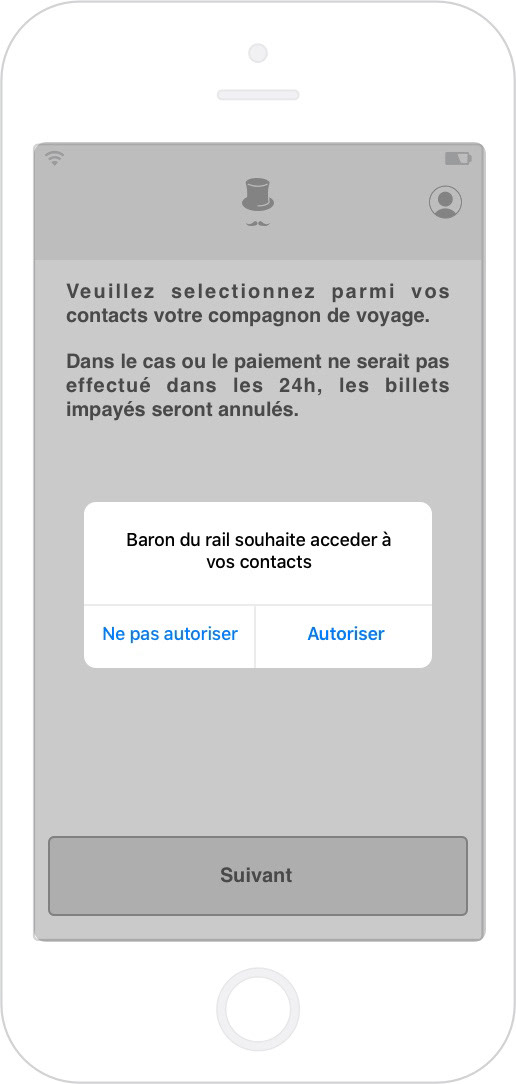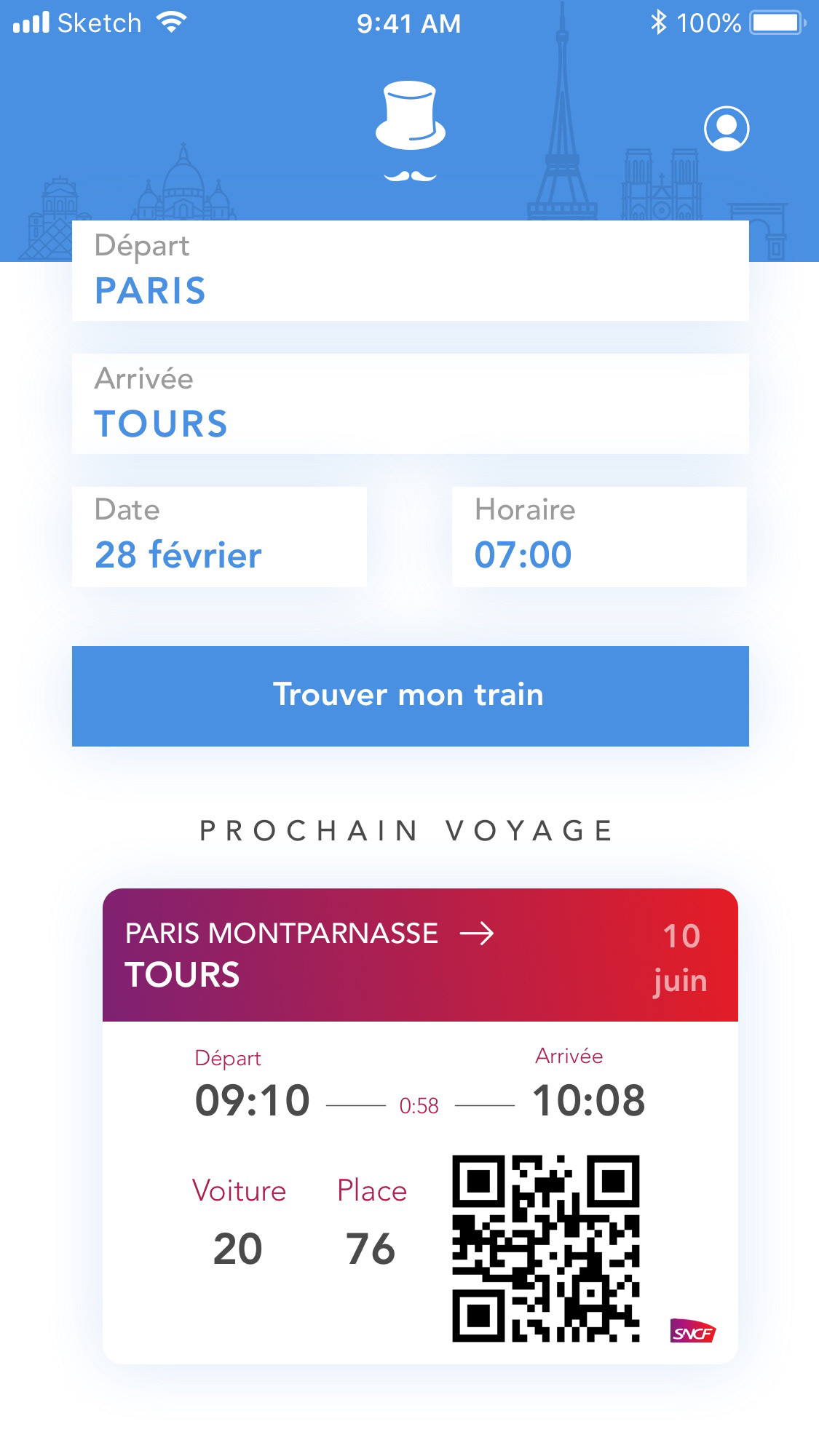 The evolutions that can be envisaged with this application are various but a PRO version seems to me essential for the reservation made by the companies. 
Tickets would be sent directly to employees via the app.