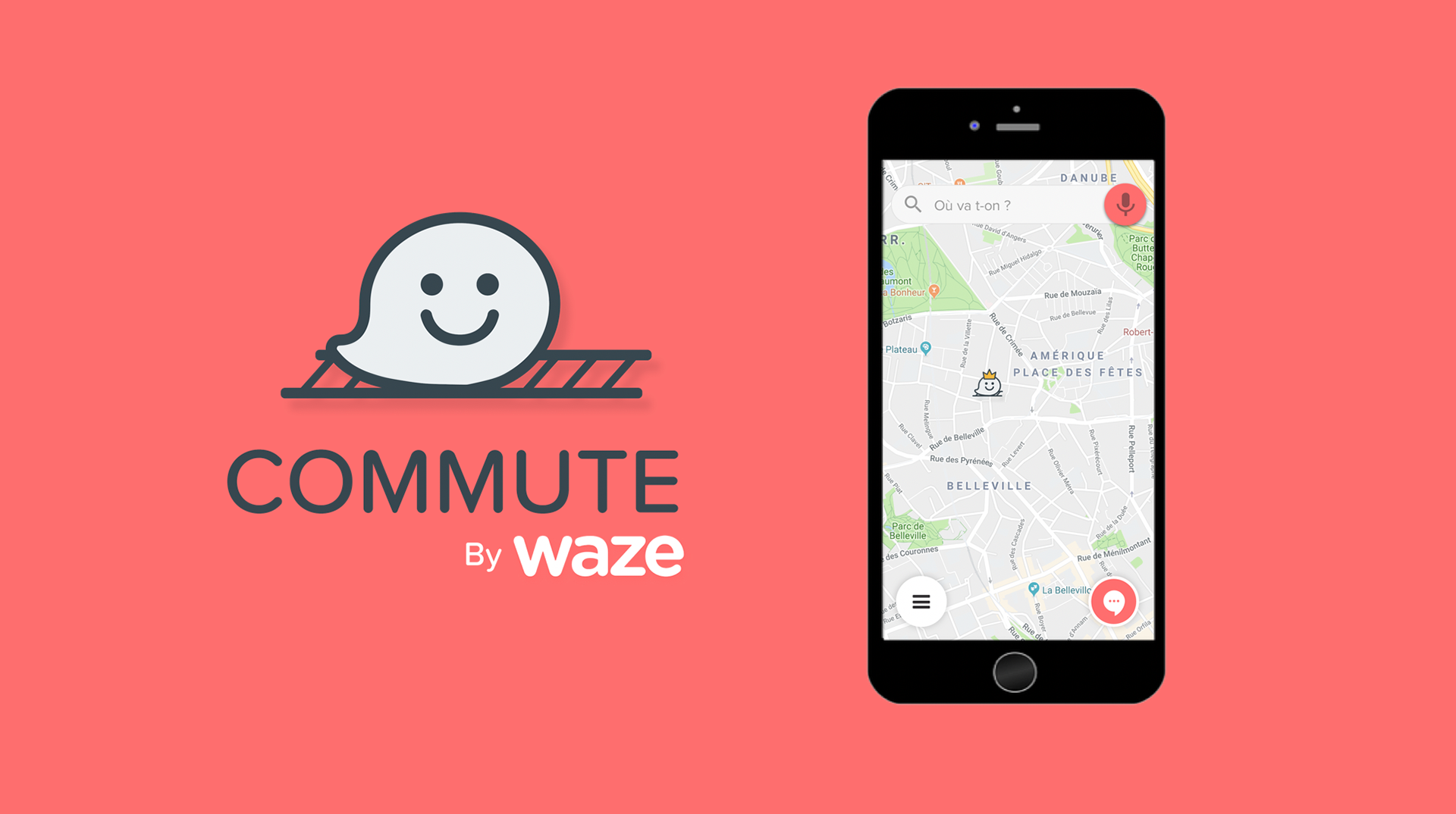 Parisian commuters sometimes encounter disturbances during the journey. The reasons for these disturbances provided by the transport company may appear unclear.
Today applications like Google Maps and CityMapper offer to calculate a route and indicate some information on the traffic status.
But unfortunately it do not allow users to anticipate disturbances to adapt their route.
The idea is to let users of Parisian transport anticipate and optimize their journeys by sharing in real time information related to traffic.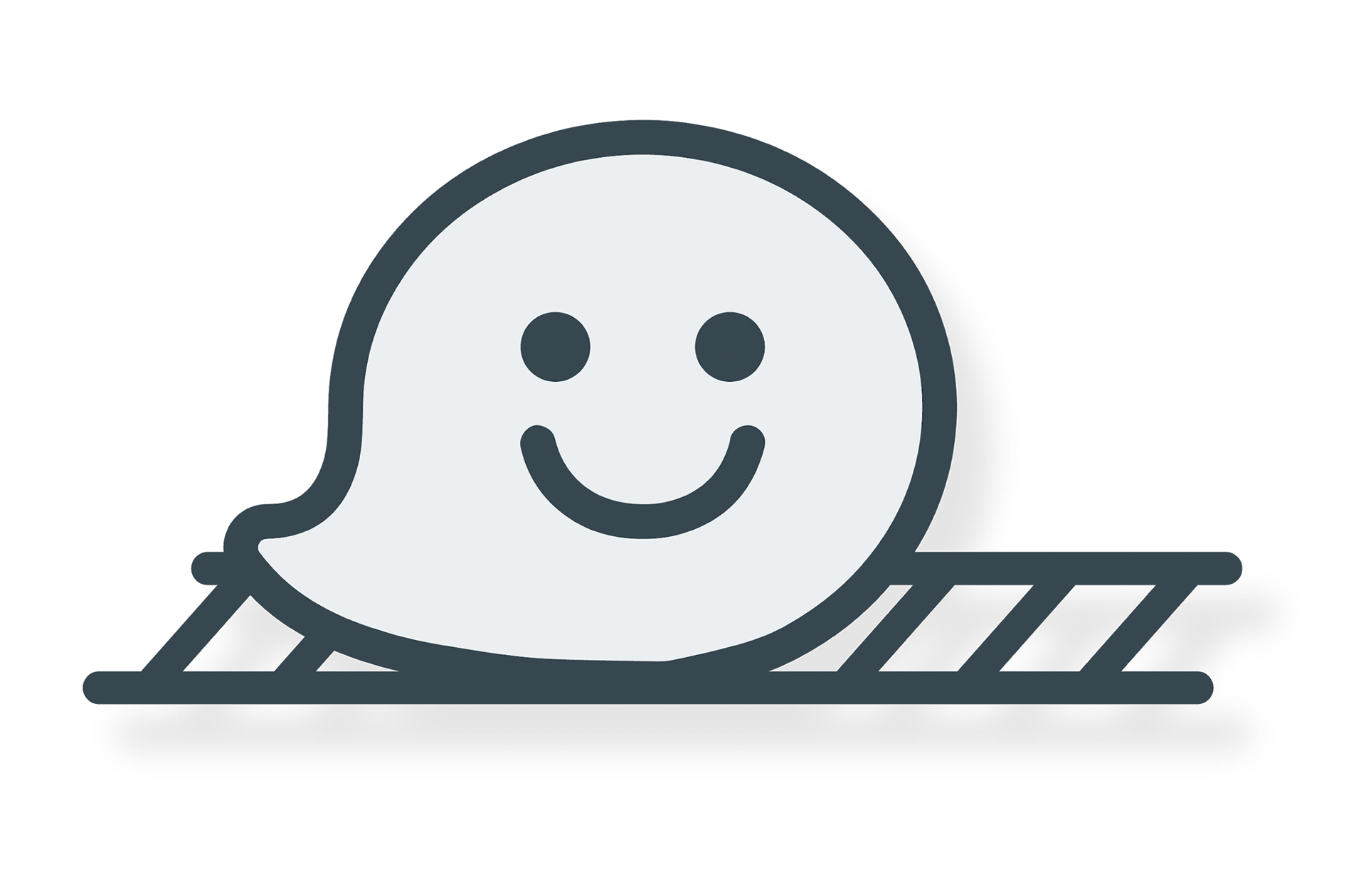 A community navigation solution to inform and be informed real-time events in public transport.
What we undertook with our experience map and our research is the design of a user journey that expresses all the paint points that a user might encounter during a trip in the city.
We want to demonstrate the complexity and diversity of choices available to users. As a result we can highlight the major opportunities to create a personalized mobility experience.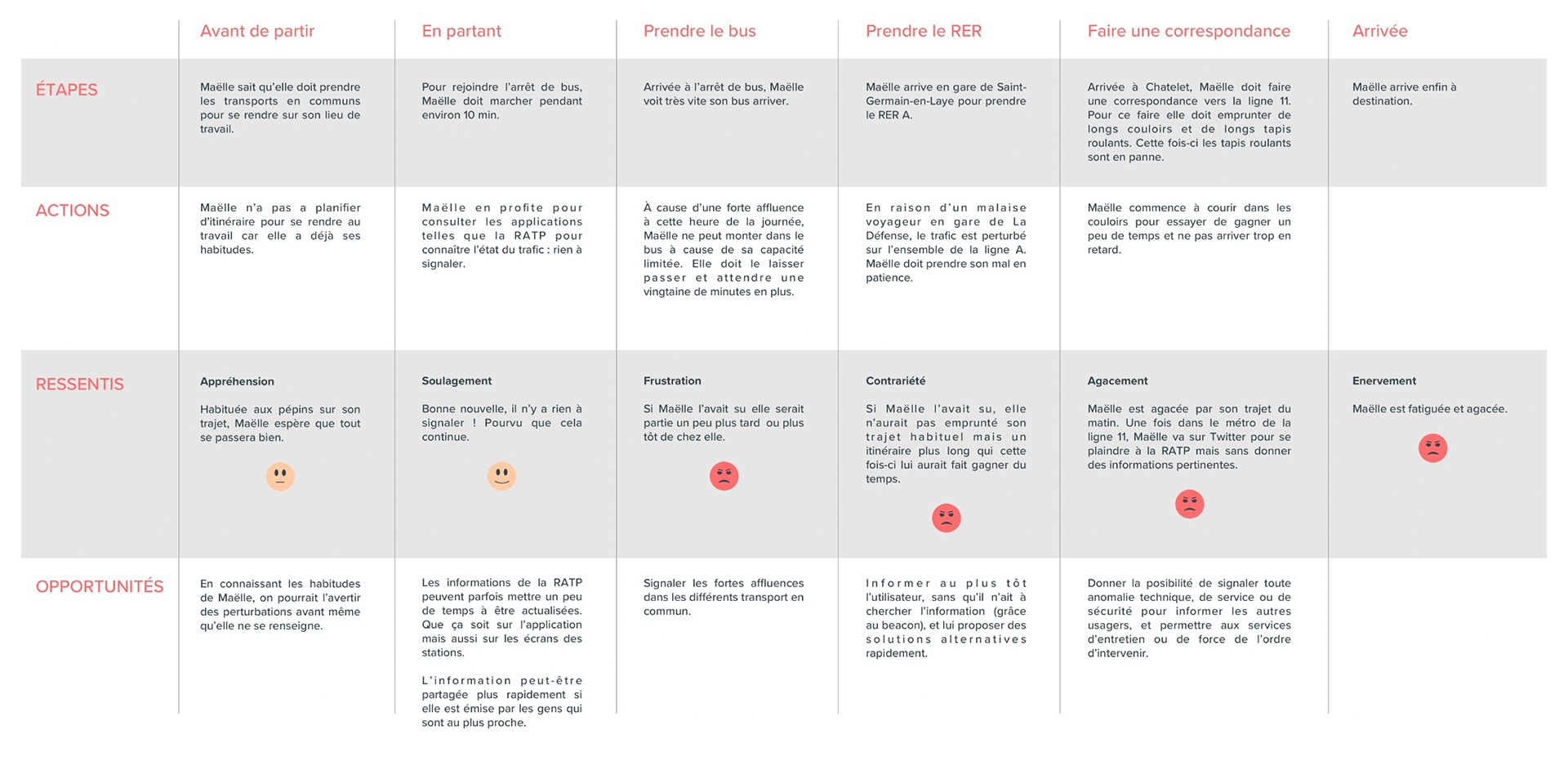 •An application updated in real time by the community
•A single application for any type of information (routes, incidents ...)
•Based on the sharing of information between users. Gamification system (games, awards for reports ...).