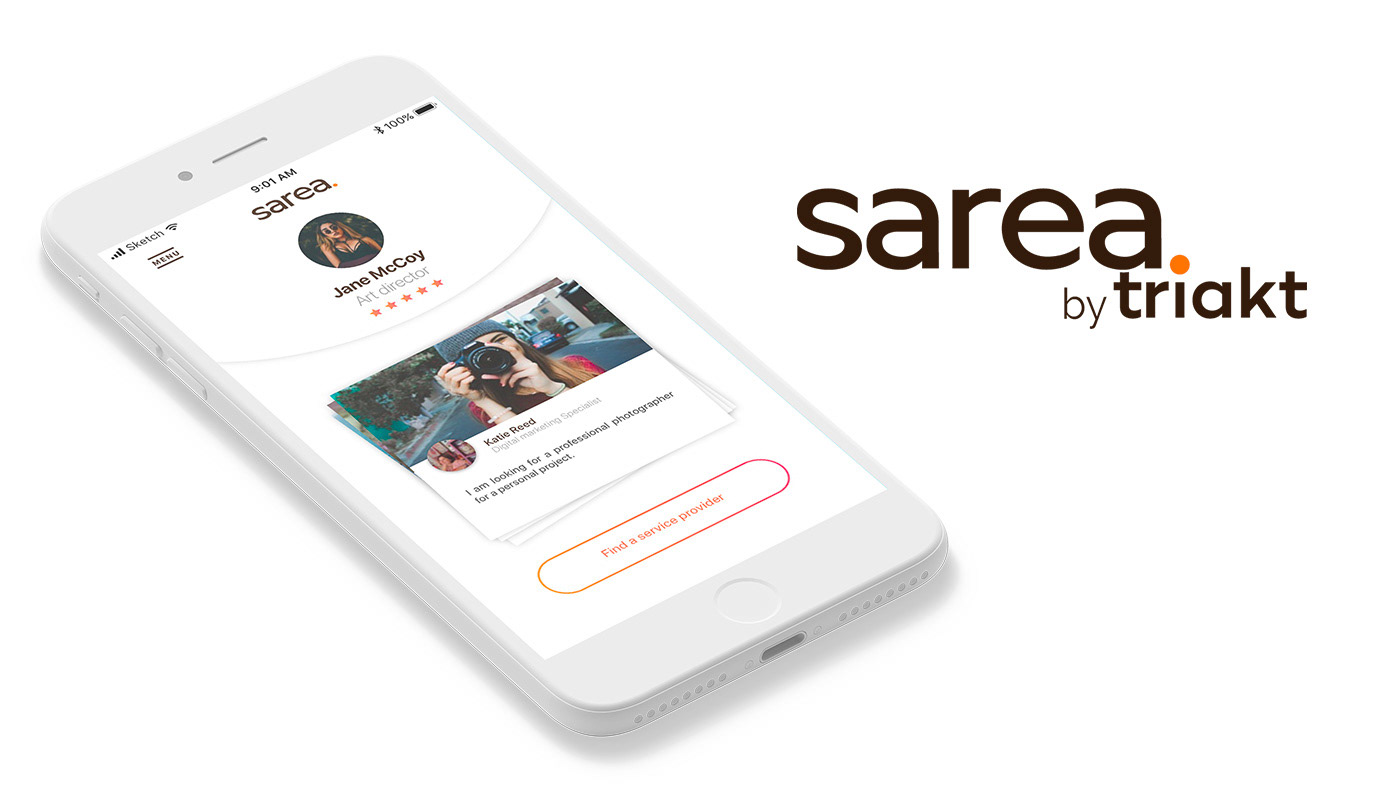 Sarea is a mobile application, which facilitates the

linking

of small structures or freelances with service providers.
For this, two scenarios are plausible. Either I am a provider looking for a client, or I am a client and I am looking for providers.

There are many platforms that allow contacting freelancers or other types of entrepreneurs with providers like Malt.fr, Codeur.com (in France), Toptal.com (international). 
Sarea had to stand out
​​​​​​​

The approach I envisioned for this application is to simplify the linking and engage the dialogue. The question asked here was what other applications can do these two things?
Inspiration came to me from dating apps. So I based myself on this very simple principle: missions are proposed to me, are they made for me and my skills ? If yes I contact the author of the announcement, if not I move on because there is necessarily a mission for me.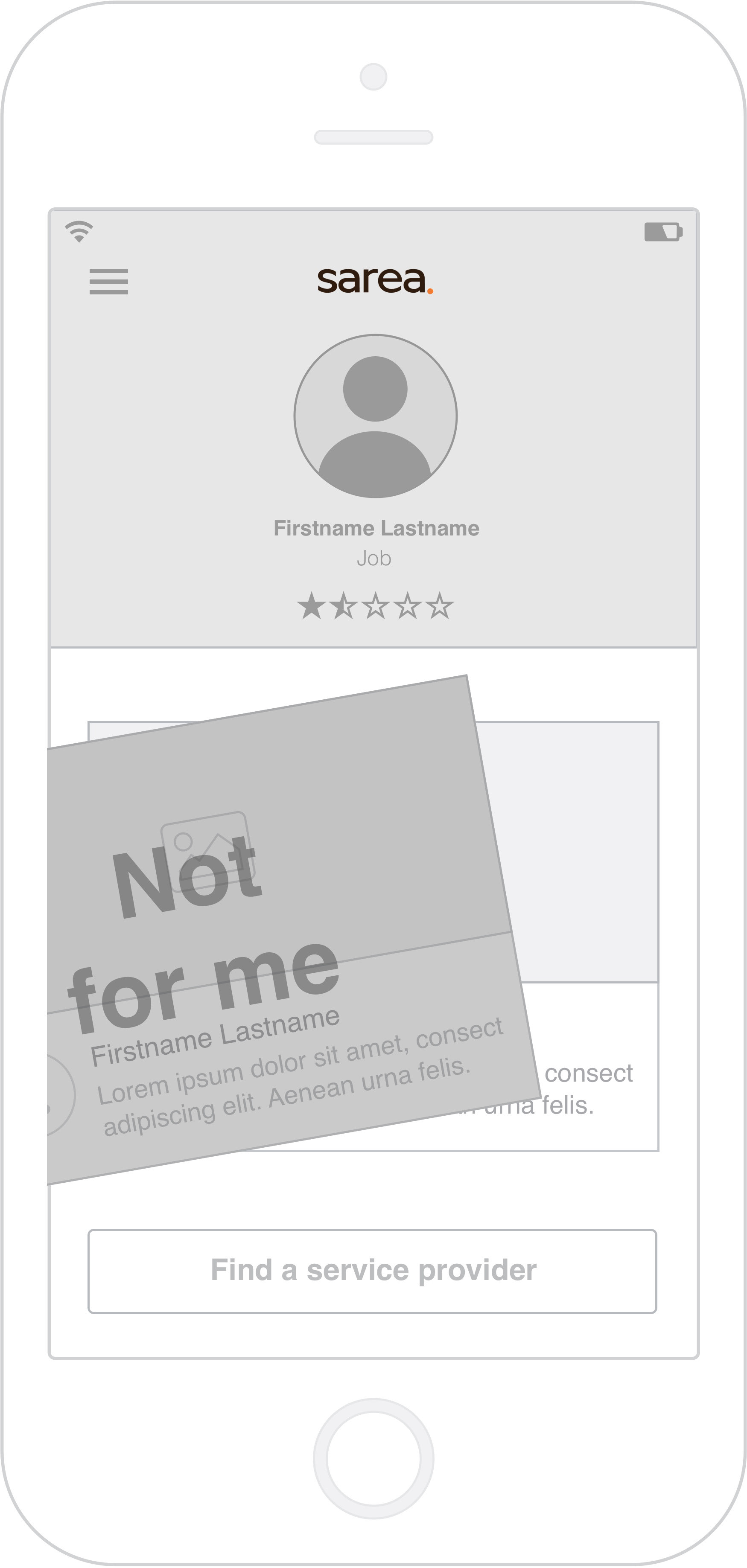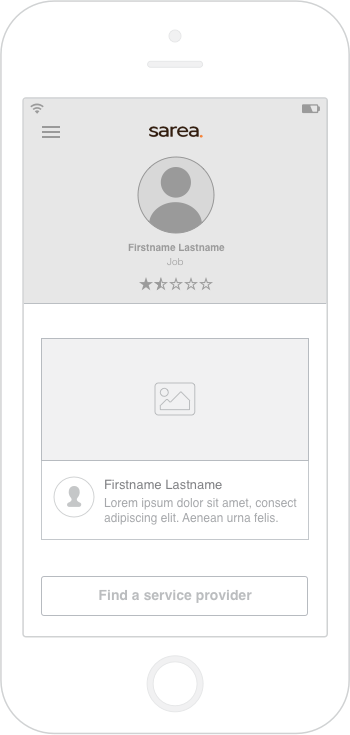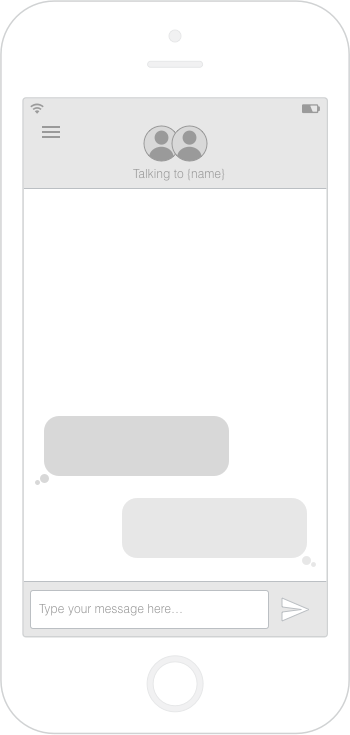 So if you are a provider, missions are offered to you from the home screen. You have the possibility to pass them or to consult the details for each mission. If the mission matches your skills, simply contact the author to discuss with him.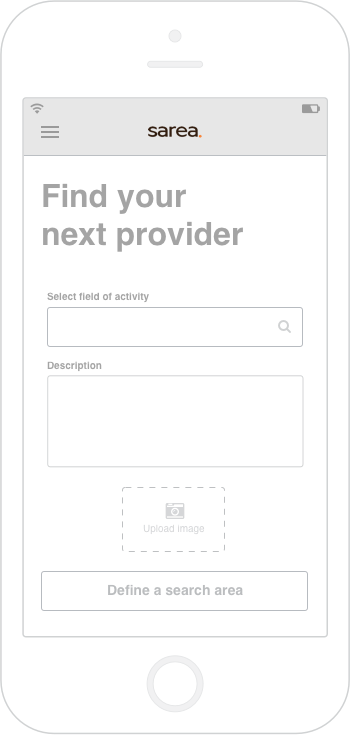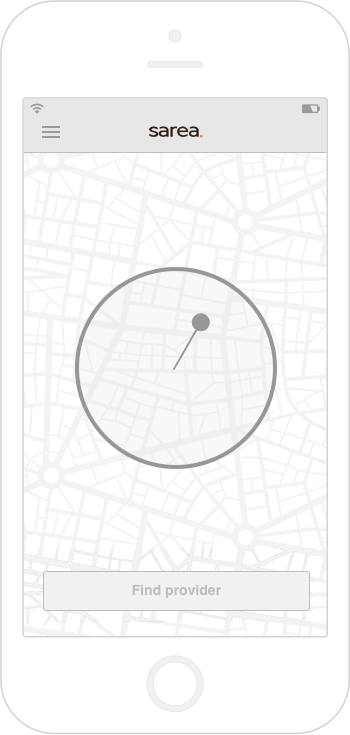 In the opposite case where you propose a mission, you will be asked to fill a form to explain the details of your mission. You will then define a search area.
A list of profiles will be automatically proposed. You have the choice of directly contacting or sending the announcement to the corresponding profiles. This ad will be posted on their landing screens.
At first Sarea looked like other existing platforms on the market. If you offer services, you write an ad and then you publish it on the platform. And if you were a provider, you had to look for the mission in a list of available ads with the right filters.